Enrichment
What is Enrichment?
Our Enrichment Programme gives our children the chance to participate in variety activities that can support and extend their learning through a broad range of new experiences and opportunities. To further enhance our curriculum we utilise the enrichment programme to make a subject more meaningful and fun, this is often through workshops provided by educational visitors such as African drumming sessions, birds of prey and drama workshops.
Igniting our Pupils' Curiosity and Learning
Each year groups' termly theme/topic has an open-ended enquiry question to spark the children's interest. The question is explored with the pupils to gather current understanding of the theme. The theme/topic is then enriched and launched through 'hook' days that immerse the pupils in the theme and linked text. This approach brings the learning to life and ignites the pupils' curiosity around a theme. Staff can also see the knowledge the children already have (from their own life experience or previous learning in school) so they can pitch the learning appropriately and build on from this point. The overall aim is for excited, active and engaged learners with a willingness and ability to share what they know and a thirst to find out more.
Visitors into School
Visitors have a valuable role to play, they deliver talks, assemblies, workshops and full day activities across a wide range of topics, giving our children access to outside experiences and expertise. Visitors can provide a link with the wider community, the children have the opportunity to work alongside artists, emergency service professionals, musicians and others.
Extra Curricular Clubs
As a school we offer our children opportunities to participate in extra curricular activities during at the start of the day, lunchtime or after school. Due to limited space in school after school clubs are limited to clubs that can be held in a classroom as our school hall is in use for the After School Club.
Throughout the school year we offer a variety of clubs such as cooking, crafts, yoga, recorders, lego, gardening, story explorers and library club. These usually fun for a term by members of staff. We also offer Rock Steady Music which runs throughout the school year, they perform a concert three times a year to the whole school. Happy Karen offers a very poplar Play and Perform after school club throughout the school year.
Educational Visits
Trips include the annual year group trip in the summer term, year or class visits to local places of worship (churches, temples and mosque), walks around the local area, library visits, sporting events and competitions etc.
Reception trips include a teddy bears picnic at Irchester Country Park, a walk around the local area, Hamerton Zoo and Corby Cube to see The Hungry Caterpillar.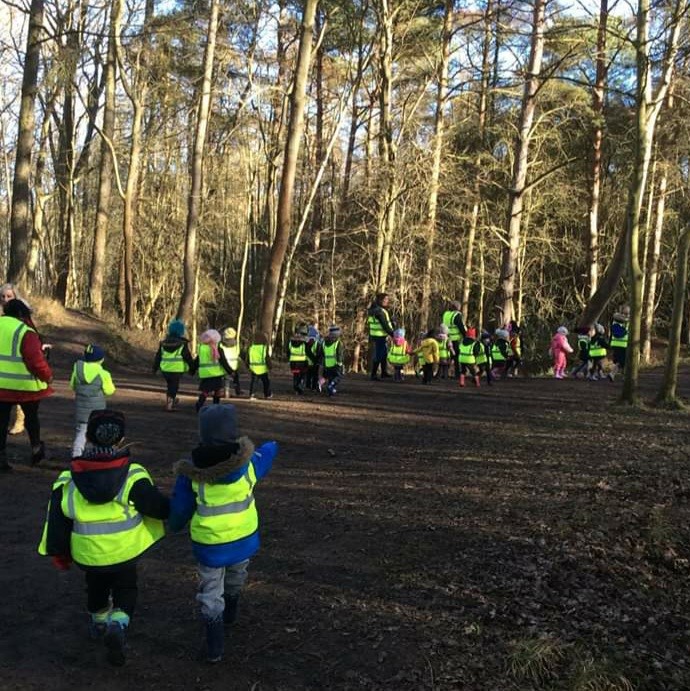 For their summer trip Reception have been to Salcey Forest, West Lodge Rural Centre or a country park.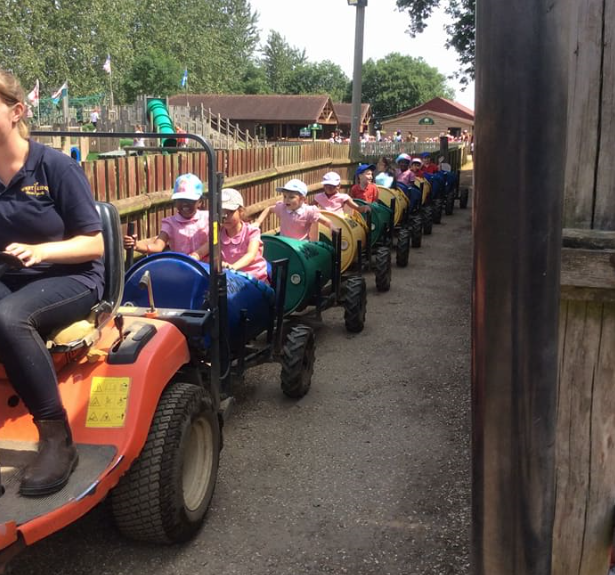 Year 1 trips include a walk around the local area, a trip to Irchester Country Park, an indoor climbing wall, Sealife Centre in Birmingham, West Lodge Rural Centre.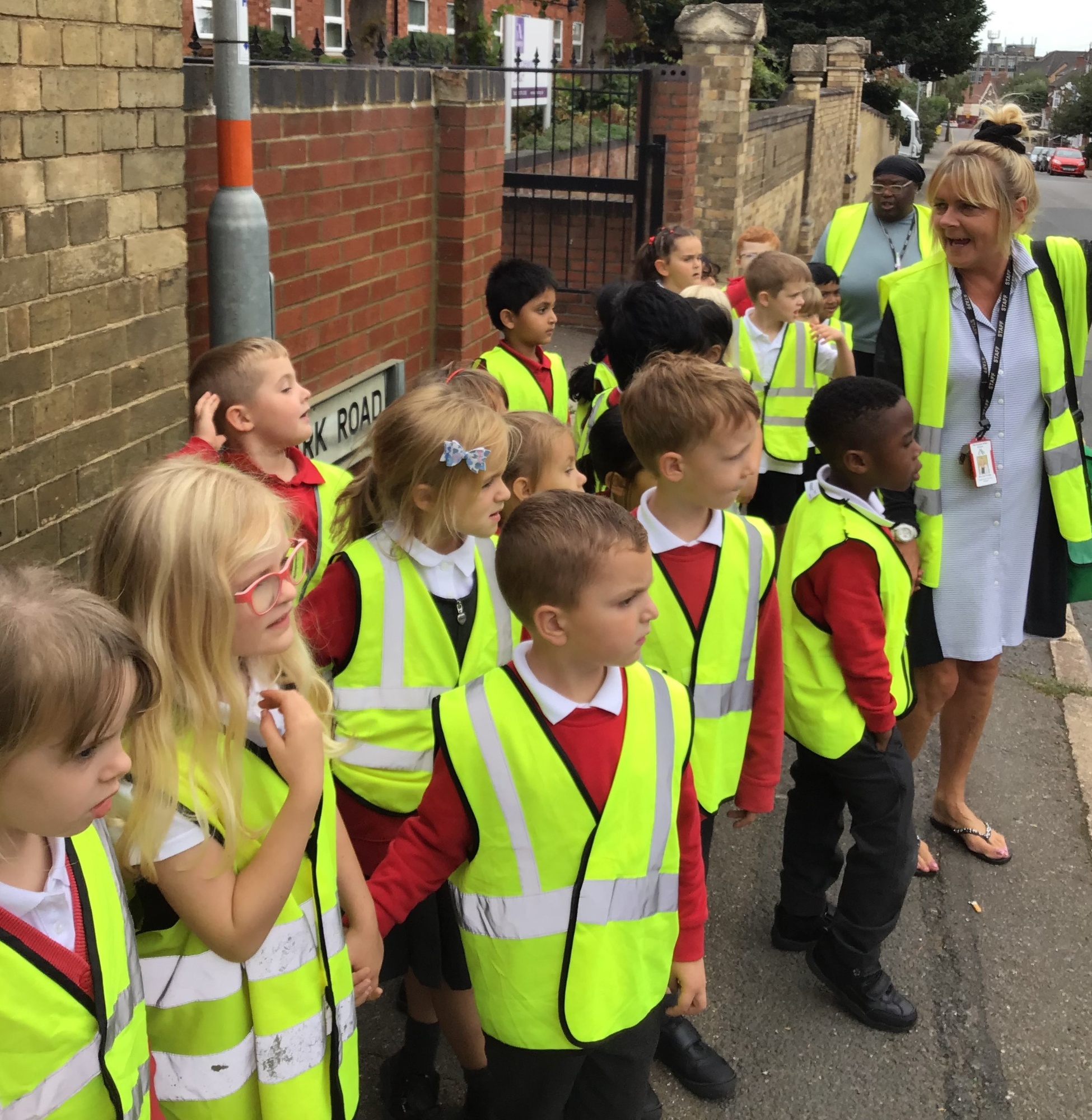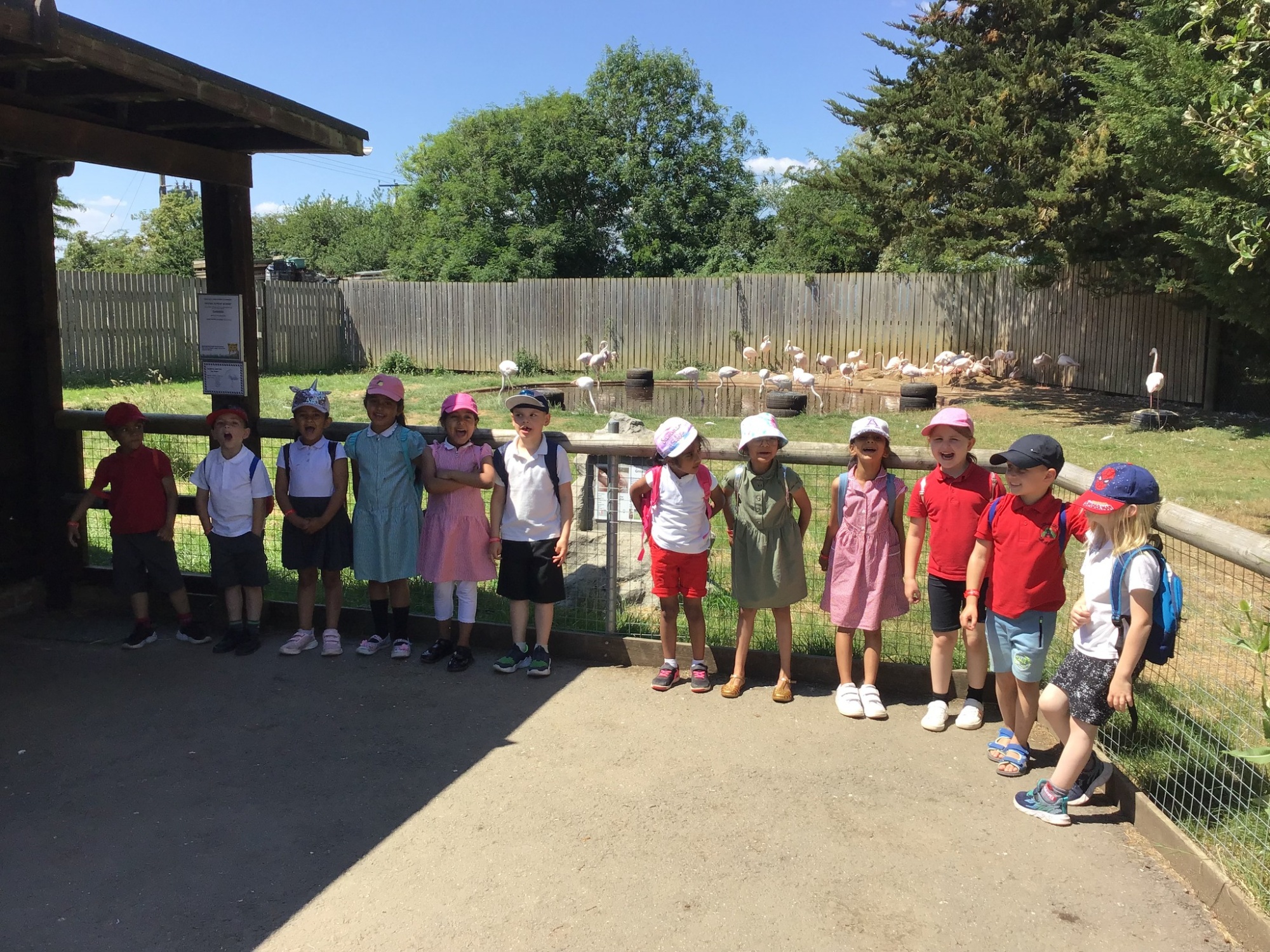 Recently Year 1's annual trip has been to Hamerton Zoo.
Year 2 trips include a walk into Wellingborough town centre, a trip to a local mosque, Wellingborough Museum, a day at Northampton Saints playing rugby and Grendon Outdoor Learning Centre.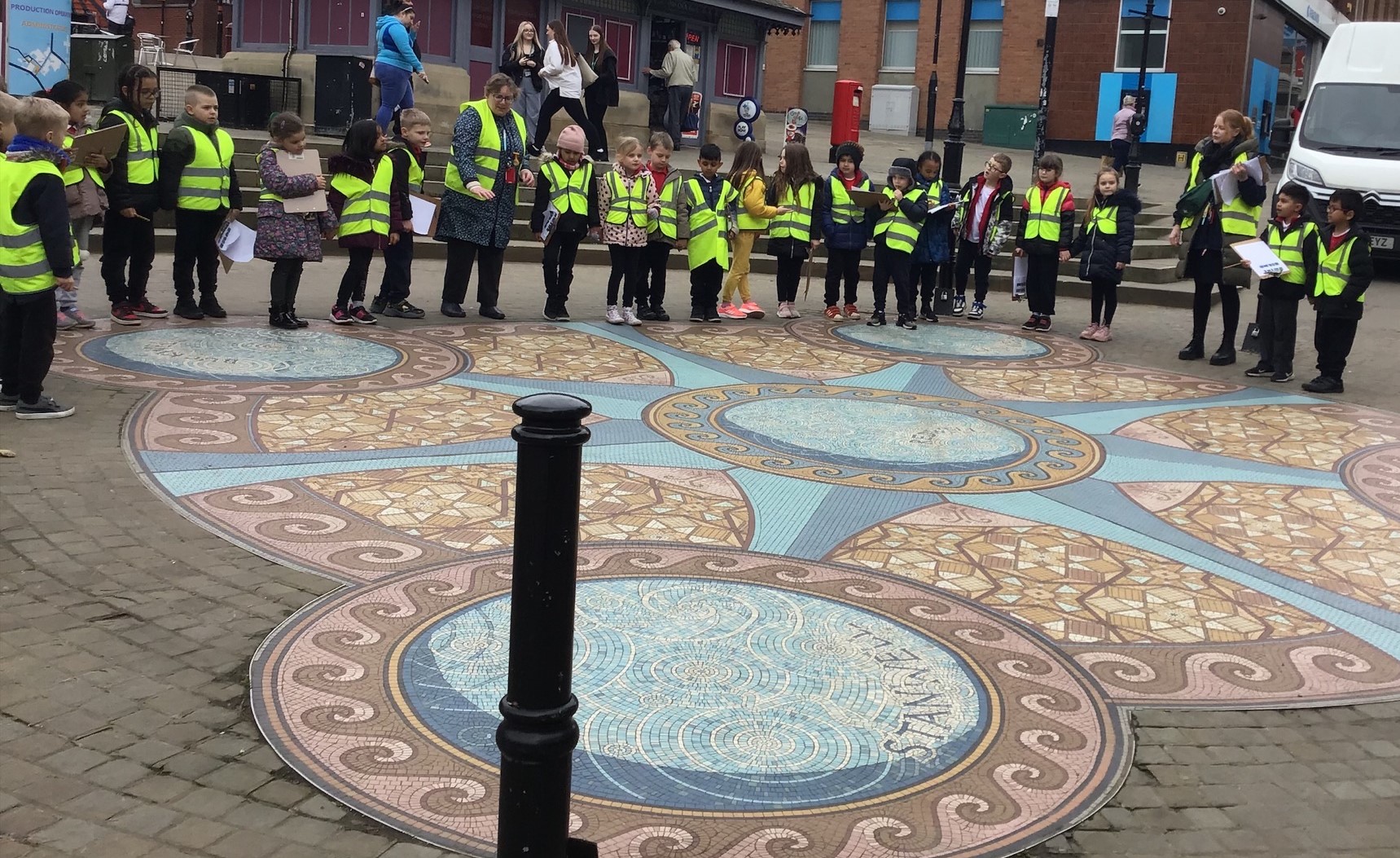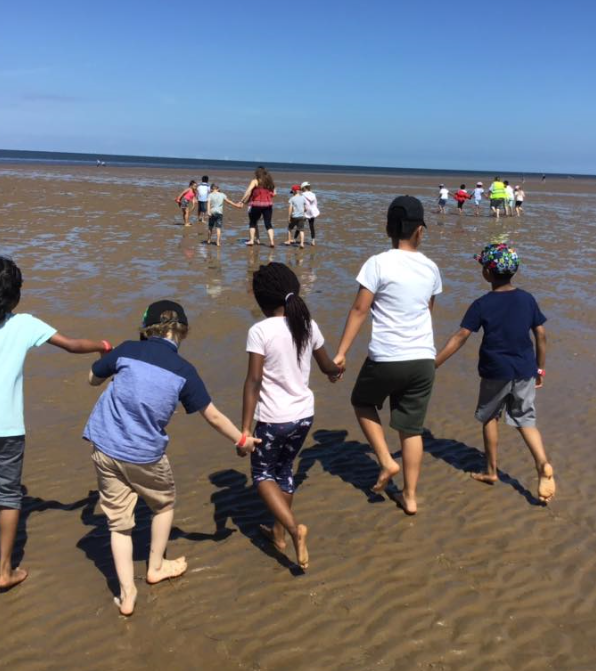 In the summer term our Year 2 children visit Hunstanton for the day, where they play on the beach, visit the lifeboat station, paddle in the sea and eat ice cream!
PE and Sport
We use our Sports Funding to provide additional off site sports experiences for our children, such as team building activities, archery, survival skills day which included map reading, a foraging walk, outdoor safety and den building, indoor rock climbing, rugby at Northampton Saints, orienteering, low ropes and night line. We also buy into a local sports partnership, which enables us to participate in different sports as part of the local PE and Games competitions with other schools. These have included kurling, cricket, athletics, hockey, tennis, futsal and gymnastics.
Performances
Throughout the school year we hold two performances for the parents, carers, other family members and community. All our children participate in both the Christmas Celebration at the United Reformed Church and our Families Celebration held in March. Our Year 2 children take part in a leavers' performance to their parents and carers, where they have the chance to sing, perform and read aloud.
Members of our School Council and children from Years 1 and 2 visit two local care homes, Wendleberrie House and Park House Care Home, to sing carols to the residents.
Whole School Theme Days/Weeks
Across the year, themed days/weeks are planned into the school timetable, these include Anti-bullying Week, World Book Day, Walk to School week and Safer Internet Day