Mabel our Well-Being Dog
The value of pet 'therapy' is widely accepted as a powerful aid in supporting children's communication, empathy, sense of responsibility, mental health and nurturing skills. Studies have shown that the presence of companion animals can improve the well-being of children and lower the rate of anxiety, simply by making the environment happier, more enjoyable and less forbidding. Many schools have found that some children find animals less threatening to read to and to talk to if they have a problem. With this in mind, Mr Pell has kindly offered his wonderful dog as our well-being dog at school.
Mabel is a three year old Cavalier King Charles Spaniel and she is very well behaved. Mabel has been part of the Kennel Club approved training program since she was a puppy. The first few weeks that Mabel was in school she was getting to know the school, the pupils and the staff. Once settled Mabel will support the inclusion team, the pupils and become a reading ambassador support for children. Mabel has been trained to sit, listen and look when people are reading next to her to support children to feel confident that she is listening to them read.
Children are always supervised when they are with Mabel and this will be done gradually to support positive interactions for not only the pupils but to not overwhelm Mabel also. Children will be taught how to behave around Mabel and to wash their hands after stroking her. They will also be taught about the signs for when an animal is becoming unhappy, such as having its tail between its legs and ears down and what to do in this situation.
We accept that interacting with animals is not appropriate for all children, but that for some it has the potential to provide many positive benefits. Any parent who does not wish their child to interact with Mabel our wellbeing dog is invited to inform us of their wishes. Similarly, please let us know if your child has any allergies or phobias related to animals via: admin@theavenue-inf.northants.sch.uk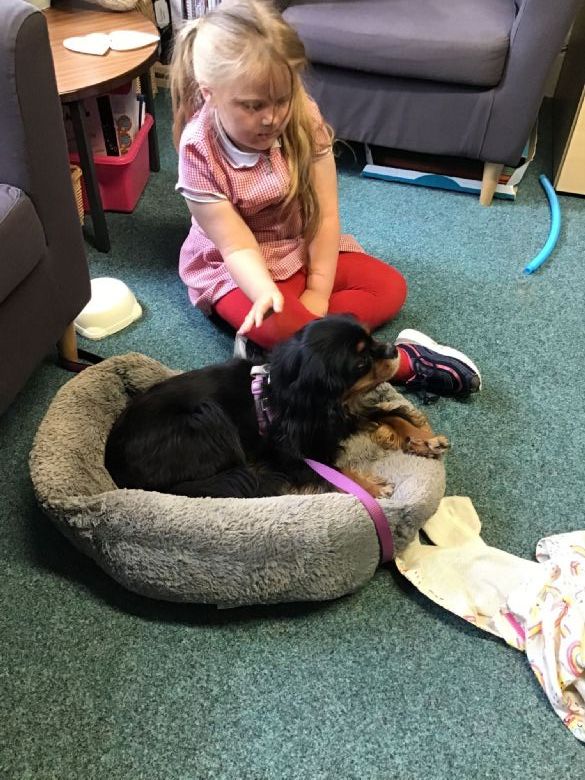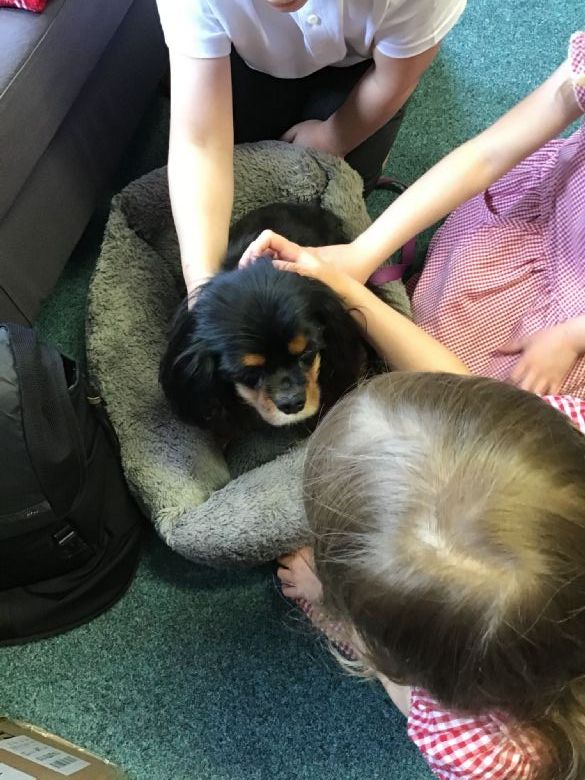 November 2021
Mabel has loved listening to some wonderful reading yesterday. 🐾📚