Maths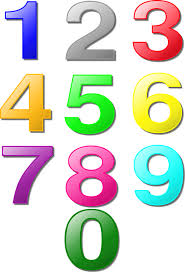 The National Curriculum for Mathematics aims to ensure that all pupils:
become fluent in the fundamentals of mathematics, including through varied and frequent practice with increasingly complex problems over time, so that pupils develop conceptual understanding and the ability to recall and apply knowledge rapidly and accurately
reason mathematically by following a line of enquiry, conjecturing relationships and generalisations, and developing an argument, justification or proof using mathematical language
can solve problems by applying their mathematics to a variety of routine and non-routine problems with increasing sophistication, including breaking down problems into a series of simpler steps and persevering in seeking solutions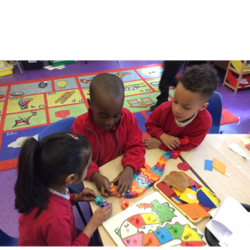 Maths at The Avenue is practical, fun and relevant to the children. The children have lots of opportunities to apply their numeracy skills in role play situations and problem solving activities in order to achieve the aims of the National Curriculum.
For further information on Maths in the National Curriculum, follow this link: https://www.gov.uk/government/publications/national-curriculum-in-england-mathematics-programmes-of-study
There is also lots of information about Maths for parents on the National Numeracy website. Click on http://www.nationalnumeracy.org.uk/ to find out more.
The documents at the bottom of the page give more specific details about how we teach the children to calculate.
Each child has a school login for this website:
( See your child's class teacher if you are not sure about this)
More fun games to use at home: (also see document at the bottom of the page)
http://www.topmarks.co.uk/maths-games/5-7-years/counting
http://www.bbc.co.uk/bitesize/ks1/maths/
http://www.ictgames.com/resources.html
http://www.crickweb.co.uk/ks1numeracy.html
Useful information about maths at home…
http://www.oxfordowl.co.uk/for-home/maths-site/expert-help--2/maths-in-school
http://www.familymathstoolkit.org.uk/
http://www.bbc.co.uk/schools/numbertime/parents/home_activities/everyday_maths.shtml
http://www.bbc.co.uk/schools/parents/primary_support/
The children have told us that they love these videos to help them to learn their times tables!
https://www.youtube.com/watch?v=dzVyBQ5uTbo
https://www.youtube.com/watch?v=8wwydguSKOU