School Lunches
Every child at The Avenue Infant School is entitled to a free lunch, the lunches are provided by Kingswood Catering Company and are carefully balanced and healthy in line with government food guidelines.
Kingswood Catering provide five different options each day which include;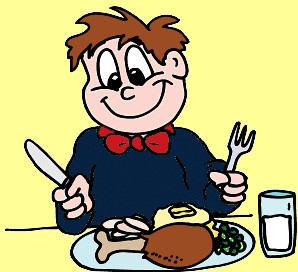 Main meal
Vegetarian alternative
Jacket potato
Plant based
Packed lunch
The menus are on a three week cycle and change three times a year. Meals must be ordered online on Kingwood Catering by the Wednesday before they are required, you can book a whole term in advance. There is no facility to order on the day.
Kingswood Catering can accommodate special dietary requirements, please contact them directly if your child has a specific dietary requirement, and they will be able to assist you.
Packed Lunches from Home
If you choose to provide your child with a packed lunch from home it should contain a healthy, balanced lunch including a savoury item (such as a sandwich or wrap) and fruit. If crisps are included this should be only one small pack and NO nuts, chocolate bars or sweets. They do not need a drink in their packed lunch as all children have their water bottle with them at lunchtime.
For ideas on healthy lunchbox recipes and ideas please see NHS Healthier Families and British Nutrition Foundation