Willow Class
Welcome to Willow Class!
Welcome to Reception!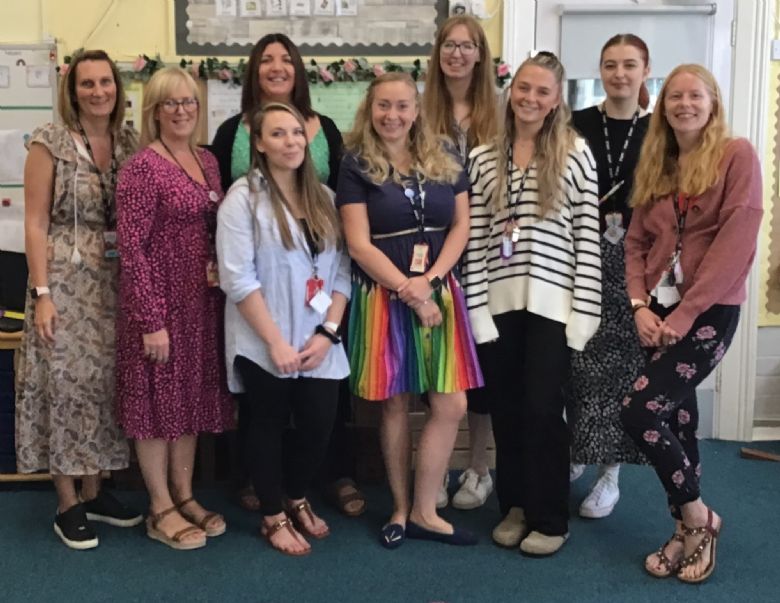 We are so excited for a brilliant first year at school. Reception is a year full of fun where we learn new skills that prepare us for the rest of our time in school.
Miss Cotter, Miss Cooper, Mrs Duncan, Mrs Day, Mrs Duke, Miss Allen, Miss Peck, Miss Reynolds and Miss Tomkins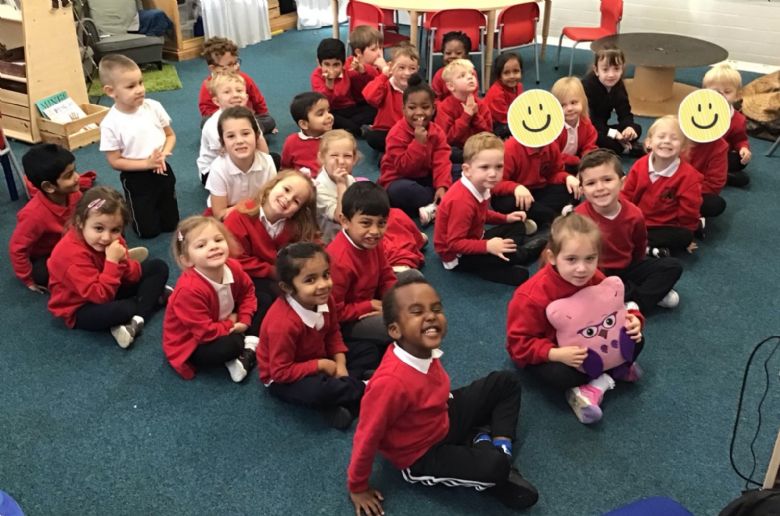 In Reception we are:
Explorers
Investigators
Artists
Readers
Mathematicians
Scientists
Writers
Most of the learning in Reception is child initiated, where they have access to a range of play based learning opportunities including role play, small world, creative jobs, construction, maths and writing.
The children have access to both Reception classrooms as well as our outdoor learning area, The Den.
A typical day in Reception sees us learning to read in Phonics, write letters in handwriting and have daily Maths, English and topic carpet time sessions.
Phonics
Reception will start their Phonics lessons soon, they will start to learn the sounds 'm,a,s,d,t' and how to write them. You could practise recognising these sounds and see if you can find objects beginning with them, for example, m for monkey, a for apple, s for sausage, d for dog and t for top.
The following video will help you to say the sounds correctly:
They will also be starting to learn our 'Pencil Pick Up' song. This will help us to hold pens and pencils correctly. You can practice the Pencil Pick Up song at home.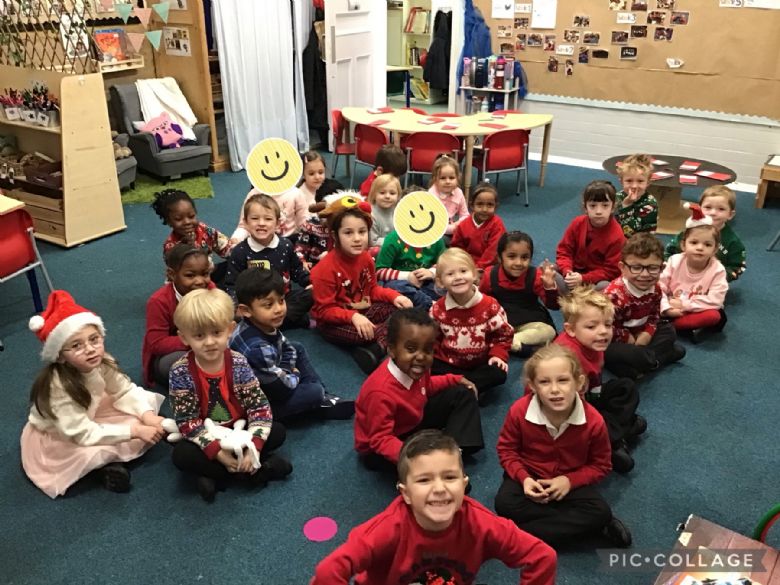 Christmas jumper day in Willow Class 🎄